Blog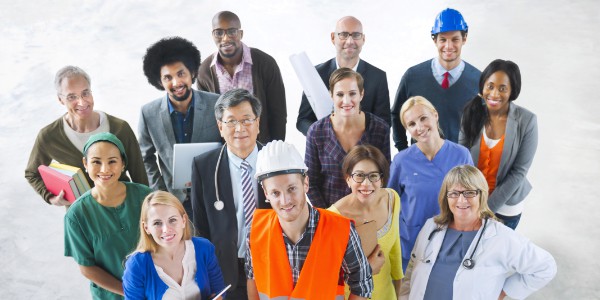 When I first started my business, I was blown away by the knowledge and expertise that people have in their respective industries.
Seventeen years later, I'm still in awe of your expertise.
I was coaching with a client and he was sharing the challenges he was experiencing with designing and fitting out a new retail shop.
He had engaged a builder and an engineer and was thankful for their expertise and advice.
The builder advised that new supports were required to hold up the roof. He encouraged the retailer, by explaining that it was "now or never" because he thought the retailer would be very unlikely to add the supports once the shop had been fitted out.
Of course this added additional time and expense to the project, however it could have been a lot worse had the builder not shared his expertise.
Another example comes from a landscape gardener. The home owner wanted to bring the garden back to life. The gardener surveyed the surrounds and asked whether the home had been painted a particular colour in years gone by.
"Yes, it was. How do you know that?" asked the home owner.
"See this part of the garden, where the soil has been compacted down, we can see the old paint, which would have been covered by the soil", answered the gardener.
Fascinating! Simply fascinating.
And here's a curly example. Talking to an employee in the marine industry, she shared that when scheduling boats to be serviced, they had to be aware of the relationships between the boat owners and not schedule services for boats where the owners did not like each other. Yes, that's a thing.
This week, I want you to think about all the intellectual property you have. Become aware of how much you know and how your expertise is so helpful to those of us who don't have it.
This is the reason for business. Businesses provide the solutions for things we know nothing or very little about.
According to Benjamin J. Harvey of Authentic Education, businesses exist to eliminate thoughts and feelings for their customers. For example, "The garden is overgrown. It's full of weeds. It will take me months to get it back in order. I don't have the time. I don't know what to plant. I'm embarrassed that it looks like this."
You get the idea. By providing the solution to fix the garden, the gardener eliminated all the negative thoughts and feelings for the home owner.
How about you? What thoughts and feelings are you eliminating?
For me, as a leadership coach, my interest, passion and expertise is in helping leaders and managers to eliminate feelings of stress and overwhelm and lack of confidence when it comes to leading and managing their teams.
I am constantly amazed at what people know. How about you?
Think of any service you need and think about the level of expertise the supplier has, from your accountant to your cleaner to your grocery shop or pharmacist.
This is one of the things I love about working with such diverse businesses and people. I get to learn a little about what they know and do and I'm so impressed with the level of expertise people have in their chosen field or industry.
What do you know that people outside your industry don't know?
Be proud of that.
Be grateful for what you know.
The world needs you.
P. S. Invite your friends to get the Weekly Thoughts delivered directly to their inbox. Go to https://shirleydalton.com/weekly-thoughts.