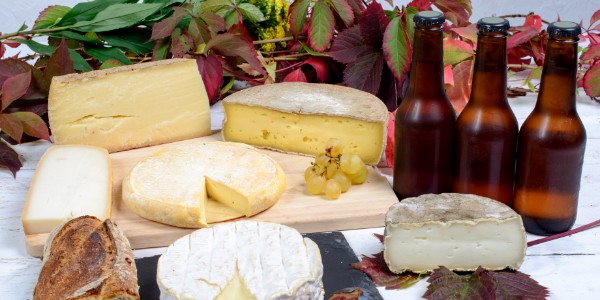 Last week I was challenged to walk my talk.
It was the last 90 minutes for the Leading Yourself and Leading Others Experience.
We celebrate with a graduation party.
I ordered some beverages and a cheese platter and asked them to be served in the room because last time they were left outside the room and someone out of our group helped themselves to a couple of beers.
I poked my head out of the room at the agreed time to see the events person walking away.
"Excuse me", I called.
He came back.
"I asked for this to be served in the room on a trolley please."
"I can't give you my trolley", he said.
"Well would you mind bringing them into the room please?" I explained why.
He moved the food and drinks into the room.
I noticed the order was short.
"I ordered twelve beers. Could I have another 6 please?" I asked.
"It's not on the run sheet", he said.
"I ordered 12 beers, could I have another 6 please?" I repeated myself.
"It's not on the run sheet", he said again. "I'm not authorised to change that."
"Excuse me", I was shocked.
"I'm not authorised to change it. I can't do anything about it", he said.
"What is the name of your manager please?"
"Hannah."
"May I speak with Hannah please?"
He walked off.
I was angry and embarrassed. I had specifically requested the trolley, the catering to be served inside the room and the number of drinks. I wanted everything to be perfect for our graduation AND the class was watching.
What was Shirley going to do?
How was Shirley going to handle this?
He came back alone. He placed 6 more beers on the table. He said nothing.
I thanked him.
He walked out.
In that moment I decided that that was the final straw and I shall not be using that venue for a while.
It was such a short interlude and yet there were so many lessons in this.
Shirley walking her talk in front of the participants.
The organisation training their team members on how to be hospitable.
He could have just as easily said, "I'm sorry. Let me go check and see for you", rather than telling me "It's not on the run sheet".
Now to you.
What would you have done?
How would you have handled it?
And, if it was your staff, how much training would you have provided for them?
P.S. Invite your friends to get the Weekly Thoughts delivered directly to their inbox. Go to https://shirleydalton.com/weekly-thoughts.
P.P.S. Claim the date. Our next Loyal Lieutenant Masterclass Series starts Thursday 30th March 9:30am Sydney time for 9 weeks. Hands on training, creating and streamlining systems and processes for your team and organisation.