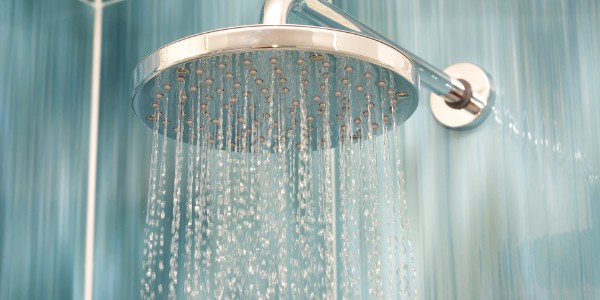 Last week we had a bit of fun talking about bathroom etiquette.
This week I want to follow on with another bathroom story, although there is a bigger message within.
Although we have bathroom facilities in our motorhome, Ross and I choose to use the park amenities in most of the places we stay.
This particular week, "my" shower cubicle was taken when I went to have a shower.
"What to do?"
I could choose one that had little pressure or try out the one with the big shower head. The rain heads which I don't particularly like.
I wanted the pressure of the hot water on my back so I went for the rain head and to my surprise it was soft with plenty of water and it didn't flow over my head and down across my face.
How often do we go for the same thing, time after time after time?
What's interesting to me is that on the first visit to any bathroom, every shower option is new. I don't know what the showers are like until I have one.
When I find one I like, that's the one I stick to, even though there might be something better in the very next cubicle.
How about you?
Do you like to try new things and meet new people or do you prefer to stick with what you know?
I've set myself a challenge now to test out all the showers when we arrive at different parks, (well for the number of nights we are there). That's the only way I will know for sure which is the best one for me.
Try something new. You just might enjoy it.
Regards Shirley
P.S. Save the Date: Friday 17th September 2021, for our next free online training. We'll be going deeper with last month's topic How Your Personality Affects How Well You Lead. Register now for 11:00am Sydney time. There's always something more you can learn. https://shirleydalton.convertri.com/how-your-personality-affects-how-well-you-lead
P.P.S. Invite your friends to get the Weekly Thoughts delivered directly to their inbox. Go to https://shirleydalton.com/weekly-thoughts.