Blog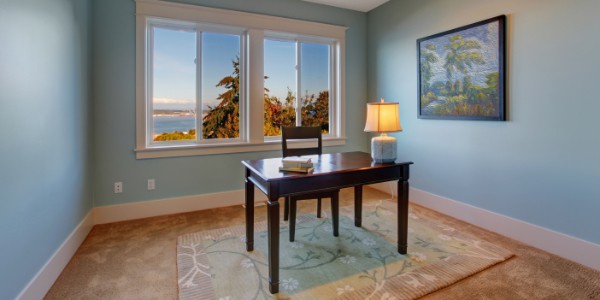 Today's thought is about what we value and how those values show up in our every day interactions and affect others, whether we're aware of it or not.
Here's what happened:
I had been working from the tiny table in our motorhome and was looking to rent a room at a library or community centre so Ross could take the motorhome for a service.
I called the local libraries; no joy there.
I emailed the room coordinators at the libraries; no joy here either.
I was getting fairly desperate to be able to do my work and present my online training.
I needed a room.
On a return visit from the amenities block Ross mentioned that he had walked past a room near the lounge area in the camp kitchen.
"Fantastic! I wonder if I can hire the room?", I said to Ross.
Ross went to the reception area to ask.
"There's normally a fee to use the room", said the Receptionist.
"We're happy to pay", answered Ross.
The Receptionist gave Ross the key and said he didn't have to pay.
Over the next few days he went back to borrow the key so I could continue to use the room.
He came back after one visit and said the Receptionist was scowling at him when he asked for the key.
After a few hours of using the room, I locked up and took the key back.
I mentioned how grateful I was to be able to use the room.
The Receptionist scowled again.
"It's a bit tricky", she said.
"What do you mean by tricky?" I asked.
"Well we're supposed to charge for the hire of the room", she said.
"I'm happy to pay", I answered.
"We can't keep giving you the key and having to spend time cleaning the room and you're using the electricity".
Well this was news to me. I'd be using electricity whether I was in my motorhome or the room, so that didn't make sense and as for the room needing to be cleaned, I didn't use anything except a chair and table and I put those back when I finished.
"But I'm happy to pay" I repeated.
"I appreciate being able to use the room."
"It was built for the kids to do activities", she informed me. There's supposed to be a hire fee payable if we're not using it."
By this time I was getting annoyed.
How many times did Ross and I have to say "we're happy to pay"?
Clearly, hiring the room and paying for it wasn't part of her value set.
Not once did we ask for the room without offering to pay.
"I'll have to talk to the manager", she said.
I would have been happy for her to talk to the manager, because "I was happy to pay".
In the end, I felt so uncomfortable going over to ask for the key that I gave up.
I could have just as easily sat outside in the kitchen camp area and sat at a table and chair and used the electricity – the same electricity I would have plugged into in my motorhome.
Wow! I'm constantly amazed at how we act according to our values and how our values impact on other people.
How about you? What values are you demonstrating to others and how might they be affecting others?
And, just for the record, if I need a room and I often do, "I'm happy to pay".

Regards Shirley
P.S. Save the Date: It's next Friday, 17th September and I'm looking for a room to hire. I am happy to pay so I can provide our next free online training session. We'll be going deeper with last month's topic How Your Personality Affects How Well You Lead. Register now for 11:00am Sydney time. There's always something more you can learn. https://shirleydalton.convertri.com/how-your-personality-affects-how-well-you-lead
P.P.S. Invite your friends to get the Weekly Thoughts delivered directly to their inbox. Go to https://shirleydalton.com/weekly-thoughts.