Blog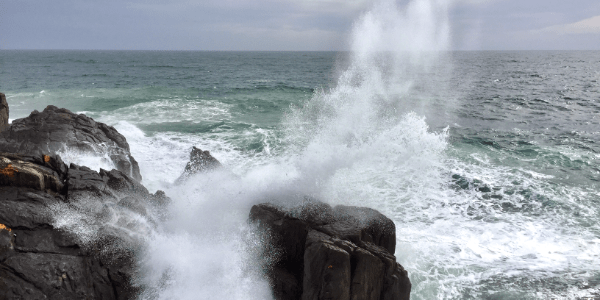 Catching up with one of my legends over the past couple of weeks, he was sharing what he did over the weekend.
Finding himself with some time to himself he decided to go for a drive and a bushwalk.
He ended up sitting by the ocean at the end of the walk and as he sat, almost meditatively looking out over the ocean towards the horizon, he became aware of all the things "he used to do".
These were things that he used to enjoy, like bushwalking and playing sport.
As he sat and pondered on this, he wondered why he had stopped doing the things he loved to do.
It's a great question.
What did you used to do that you enjoyed that you no longer do?
I used to enjoy sewing. When I was younger (a lot younger), I used to sew a new blouse or skirt or dress each week. I used to feel so good to have something new to wear each week, that hardly cost anything and that looked and felt great. I designed and made my wedding dress and my cousin's bridesmaid outfit. You may not know this about me – I studied dressmaking at TAFE for about 4 years and completed a teaching degree to become a High School Home Economics teacher.
I used to love to cook and sew.
What happened?
Saying we have no time is no excuse. We always seem to find the time for the things we want to do and if we don't then it could be a limiting belief that goes something like, (and remember it's often unconscious), "I don't deserve to enjoy myself." "I feel guilty if I enjoy myself." "I own the business, I have to work hard. I have to be a role model."
This week I invite you, on behalf of Mark, (thankyou Mark) to ask yourself the question and then to be open to exploring the answers.
Are you carrying around some limiting beliefs?
Will you allow yourself to do the things you used to do that you enjoyed?
Remember, everything we want comes from a powerful state and one of the best ways to get ourselves into a powerful state is to do things we enjoy.
It's the weekend. Please do something you enjoy.
Want to get the Weekly Thought delivered direct to your inbox (every Friday morning Aussie time)? Register here: https://bit.ly/sdweeklythought