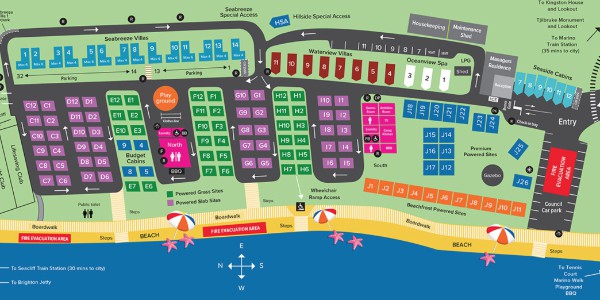 It's school holidays and a long weekend and we didn't realise until it was too late to book in to another location.
Ross kept ringing the caravan parks.
"Do you have any vacancy for the weekend ?" he asked.
"Hahahahahaha", laughed the park managers, "Sorry, we're full. We've been booked out for weeks."
"No problems. I just thought I'd ask. You never know. With the weather turning cold and raining there might have been a cancellation. It doesn't hurt to ask." replied Ross.
Ross wasn't attached to the outcome.
He thought it was a long shot, but asked anyway.
Thirty minutes later the phone rang.
It was a park manager, the one who laughed the loudest.
"Are you still looking for a site for the weekend?"
"Yes."
"We've just had a cancellation."
"Fantastic."
"What's your phone number?" asked the manager.
"Hahahahahaha", laughed Ross. "The one you just rang."
Apart from knowing we have a site for the weekend and it is in the Clare region in South Australia with all the fabulous vineyards to visit, what's my point?
Actually, there are a few:
Always ask for what you want
Take action towards what you want
Don't be attached to the outcome
Be determined to get what you want
Be persistent
Your turn. When you want something, what do you do?
Do you give up when you're told "No"?
Do you have a tanty?
Or do you generally get what you want because you expect it and follow the above points?
"Sorry we're full" can change very quickly.
Have a wonderful weekend.

P.S. Invite your friends to get the Weekly Thoughts delivered directly to their inbox. Go to https://shirleydalton.com/weekly-thoughts.