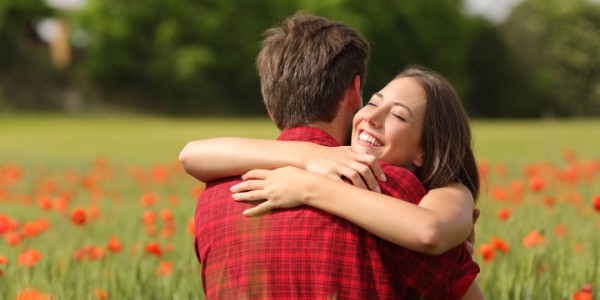 This past week or so has been tough.
I woke up with a sore throat. Ross teased me and said it was because I snored all night.
Very funny!
The next day I had to cancel a lunch. I rang my friend and as soon as I spoke she started to laugh.
"Cancelling lunch today Shirl?"
I thought I had what people were calling the "Superflu", so I went to get a PCR test to confirm.
I was totally shocked when the results came back to say I tested positive for Covid-19.
Oh boy! Seven days in isolation. Now that was going to be tricky.
We don't have a spare bed and I wasn't going to sleep on the lounge. I social distanced myself from Ross and wore a mask, even to bed.
The hardest thing for me was not having my daily morning kitchen cuddle. I also missed holding hands whilst watching TV and generally having a touch here and there.
"I just want a cuddle", I cried.
It was horrible. No touch for 7 days.
Author and family therapist Virginia Satir once said, "We need four hugs a day for survival. We need eight hugs a day for maintenance. We need 12 hugs a day for growth".
After 7 long days without any touch, not even a handshake from a colleague (obviously in isolation), all I wanted was a cuddle.
How about you? Even if "Touch" isn't your love language. I'm guessing that you too don't mind a hug when needed.
Oh and by the way, this week we celebrate 12 years of Weekly Thoughts and still haven't missed one week. If I wasn't so sick I'd be doing cartwheels over this.
This year we're giving away a copy of my book The Loyal Lieutenant as well as a REACH personality profile to 12 lucky subscribers. (You have to be subscribed to receive the thoughts via email to be eligible to go in the draw.)
P.S.  Early Bird Discount, (saving up to $1500) for our August Leading Yourself and Leading Others Experience ends on 30th June. More info here:https://shirleydalton.com/leading-yourself-leading-others-may2020/
P.P.S.  Buy the Book – The Loyal Lieutenant – How The Second-in-Command Brings The CEO's Vision To Life. Order your copy here, https://shirleydalton.com/books
P.P.P.S. Invite your friends to get the Weekly Thoughts delivered directly to their inbox. Go to https://shirleydalton.com/weekly-thoughts.