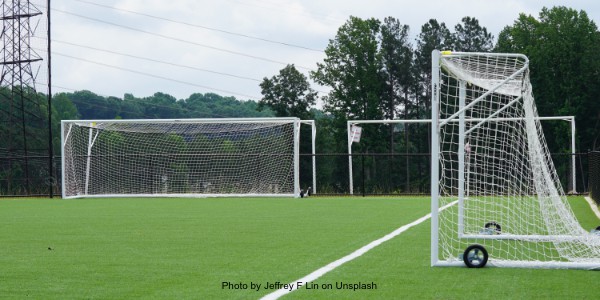 Do you find that you set a goal and then seem to procrastinate on taking the action to actually achieve the goal?
Have you ever felt overwhelmed when setting goals because you think you have to set 3 goals for every area of your life and then find you've got 15-21 goals in front of you?
And remember the SMART acronym for Specific, Measurable, Achievable, Realistic and Timeframe?
I do.
This week I learned a new technique from Coach Mary Ayers and I thought I'd share it with you.
Mary came up with an acronym for GOALS:
Go
Out
And
Love
Something
If you're like me, when I set a goal, I often go to my head and "try" to work out "how" it's going to happen. Mary's way is much easier and much more fun.
Think about how you feel when you love someone or something?
Don't you want to spend time with that special person or doing the thing you love?
Katrina, my hair stylist has recently fallen in love with bare foot skiing. She can't get enough of it. Her goal is to qualify for the nationals in early 2019.
Because she loves it, she doesn't complain about getting up at 5:00am to practice. She doesn't complain about the bruises on her body from all the stacks.
She's doing what she loves.
Think about yourself, when you love something you can't wait to spend time doing it. It makes you feel good. Now compare this to the traditional way of setting goals and ask yourself whether the goals make you feel good. Here's the "aha" for me; we don't like doing things that don't make us feel good, ie. for me, that means procrastination and no action, means no achievement.
According to Mary, if you Go Out and Love Something, you will want to do it and of course the measurement or achievement of the goal comes from the action.
Think about someone you love. On some level, you'll be asking yourself, "How can I express my love?" Mary gives the example of taking someone out for a special evening. To do this, you have to decide where to go, what time, make a reservation, determine how you will get there and get home. These are all action steps you need to take to achieve the goal and here's the magic, when you love something, you enjoy and often get excited about taking the action – it's not a chore and it doesn't make you feel bad.
This week I'm looking at my goals and culling them down to just two and then I'm going to reassess the action steps I can take to achieve them and make sure that these steps are things I love to do.
How about you? Do you love your current goals? Are you happily taking action? If not, how about resetting them so you can Go Out And Love Something.