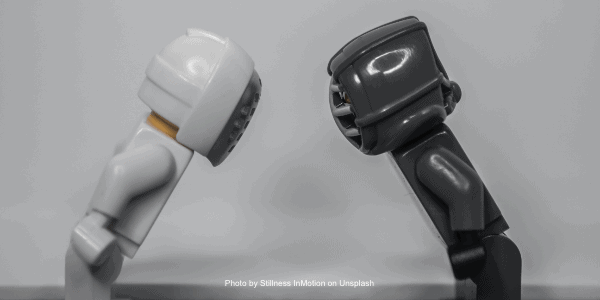 Firstly, I want to say that I am not complaining and this isn't a rant. Rather, the goal for the stories in this week's thought is to remind us of the importance of our manner and the impact it can have – both positive and negative.
Here we go:
As we've been travelling around Far North Queensland we've been staying in a mix of caravan parks, national parks and free campsites. We generally only plan our itinerary a few days in advance and mostly call a prospective caravan park a few hours before we intend to arrive.
We got caught out a few times, booking and paying in advance, only to arrive and find the park was awful, so we made a rule, policy or guideline, whatever you want to call it, that says "We can enquire on the way, but not book in and pay until we've seen the site".
On a couple of occasions, we've made the decision not to even look at a park because of the manner of the receptionist.
Here's an example of an enquiry:
"Hello, could you please tell me if you have any sites for a motorhome for tonight please?"
"How big is the motorhome?"
"About 25 feet."
"Have you got slide outs?"
"No."
"You're sure you've got no slide outs?"
"Yes."
"How many nights are you staying?"
"Just the one please?"
"You're sure it's just one night?"
And on the conversation went until an exasperated Ross ended the call.
Turning to me, he announced, "We won't be staying there!"
His next phone call was completely different.
"Sure we've got sites. Just come around when you get into town and we'll show you what we have."
When we arrived, the lady was extremely hospitable and gracious. She walked us around the caravan park, pointing out the various sites and inviting us to choose the one that suited us.
When we were leaving, having extended our stay by a few days, she came out of the office and thanked us for staying with them and invited us to return.
Your manner makes all the difference.
It can win or lose you business and you may not even be aware of it.
Could you say you are confident that your team are winning you business?