Blog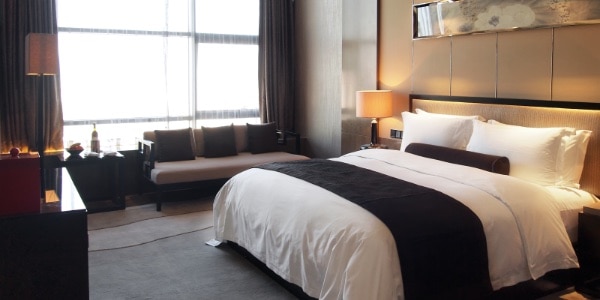 In a few weeks I'm speaking at The Complete Leader Conference hosted by Realtair and launching my book.
I called the hotel to make a reservation.
I was intrigued at the response I got.
I shared that I wanted a room for 3 nights.
"Oh, we only have a room block with a special rate for 2 nights", said Mary.
"That's okay. Can I stay and pay for 3 nights please? I'm also a member (of the hotel chain)."
"Yes, let me see what I can do for you," she replied.
I gave her my details and she offered me a room and a price.
It was the basic room with the cheapest price and only included a bed and bathroom.
"I'll be speaking at the conference, so I need a desk and some more space to prepare for my talk. Do you have anything with a lounge or similar?" I asked.
I knew they did because I had stayed there a year or two ago for the same conference.
She came back with another basic deal and price.
I felt like I had to practically beg her for something better.
In the end she gave me the price for a room that had a bathroom, a kingsize bed, a desk and a 2 seater lounge but not before she emphasised the differences in price, which for me was not a priority.
I was intrigued to see an example of how others' values influence how they sell.
I shared this story with a client of mine, who happened to have been trained in booking hotel rooms when she worked for a chain in London many years ago.
"Wow!" she said. "We were always trained to ask, 'Why are you Coming?'. The answer to that question told us which package to offer as well any opportunities to upsell."
Exactly. If I had been asked that question and they had been trained well enough they could have sold me the most expensive package by telling me how they were going to look after me to make sure I was comfortable and able to prepare for my talk etc. as well as have enough room for my husband who will be accompanying me.
Your task this week is to notice.
Notice your values and how they impact how you sell or negotiate.
Notice other peoples' values when you want to buy something and if you are in sales, reflect on the training your organisation provides.
Are you asking something similar to "Why are you coming?"
P.S. Invite your friends to get the Weekly Thoughts delivered directly to their inbox. Go to https://shirleydalton.com/weekly-thoughts.