Blog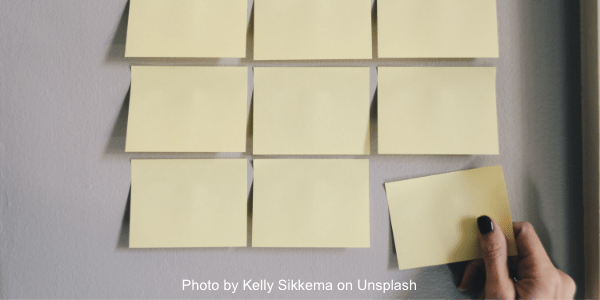 Ever have one of those weeks or months when you keep hearing or seeing a message?
I've had a few of them lately.
The first message came from a member of our online membership program, he reminded us that Planning is Essential but Plans are Useless.
The reminder was appropriate for the discussion we were having at the time and I left it at that.
Fast forward a week or two and one of my mentors mentioned it in his weekly training, Planning is Essential but Plans are Useless.
Three times lucky, this week I heard it again when we had to evacuate the park we were staying in to escape the north coast fires.
"Ok, maybe I need to have a look at this," I thought to myself. Let's dig in.
Here's what it means to me. Let me know your thoughts and experiences.
Without a plan, I have no idea where I am going. I have no focus, no direction and certainly no timeframe. I don't know what action to take nor what to prioritise, or who to work with, so planning is essential.
However, plans are useless because much of the time we find ourselves not sticking to a plan or changing a plan before we've achieved our outcomes.
The curious thing about this is that the universe always has our back and at times when it seems like we aren't getting what we want, the universe knows better and in the long run, it always turns out for the best.
I remember years ago we went away for a weekend to develop our 5-year plan for our carpet cleaning business. We were really happy with where we wanted the business to go and were excited to implement the plan.
A few weeks later we met with some friends and were sharing our 5-year plan. They asked us a couple of key questions and by the end of the meeting we had decided to sell the business.
"Whoa! How did they happen?"
Turns out it was the exact right thing that needed to happen in order for us to move forward with some other goals we had. Planning is essential, plans are useless.
At the time I was upset and disappointed and I think I gave up on planning. Over the last few weeks I've been reminded of the importance of planning and getting into some sort of action, in order for the universe to work with us, to help us achieve our goals, even if they turn up in a different way to what we envisioned.
How about you?  Do you have stories where this has happened for you?
Are you a planner or an avoider?
If you've been avoiding, perhaps this is the message you need to hear (read) to get you into action so the universe can work alongside you to give you what you want.
And for Ross and I, we've made a clear decision to find our piece of paradise on the Australian East Coast. I also have a vision for being a Lead Trainer in Australia for David Bayer's coaching. It's one of the most exciting transformational methodologies I've come across – ever. We've worked out a plan, and we're working the plan. I can't wait to see how the universe tips that upside down in order to deliver on our vision.