Blog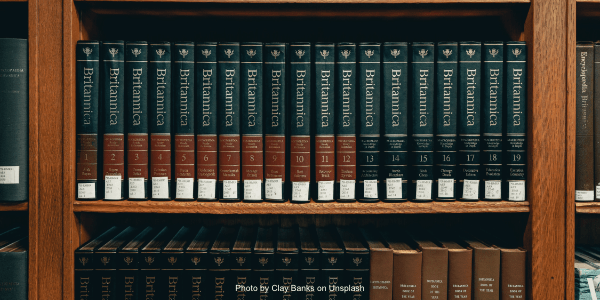 Sitting at my computer, on a deadline to write this week's thought, I looked to Ross for inspiration.
"What can I write about this week?" I asked.
"Why don't you write about the Weekly Thoughts", he replied.
"What do you mean?"
"Well, you don't have to do them, you know."
I was aghast.
"Of course, I have to do them."
"Why? Nobody is making you."
Whoa! That was confronting.
It is true. Nobody is making me write these thoughts nor have they for the past 10 years.
"Why do I do it?" I wondered to myself, which then led to even deeper questions, "Why do we do anything?" "What motivates us to do the things we do, especially when no-one is holding us accountable?"
Now they're questions worth pondering.
Dan Pink, in his book, "Drive" talks about "AMP"; Autonomy, Mastery and Purpose.
He explains the difference between carrots and sticks to motivate us to do things that are repetitive as opposed to tasks that require creativity and problem solving.
Writing the Weekly Thoughts certainly requires creativity. It also gives me a sense of purpose because I love writing for you and giving you something to think about. I am also my own master. Ross is right. I don't have to do them if I don't want to. I have complete autonomy about what I write about and when (as long as they are delivered on time) and finally, they require some sort of skill or mastery.
Pink explains that we experience deep satisfaction in our work and will do things, even when we don't get paid, if we experience Autonomy, Mastery and Purpose. As an example, he cites Wikipedia. Here is a knowledge base, freely available to anyone with the internet updated by volunteers. Think back to the days when door to door salespeople did their very best to sell World Book Encyclopaedia and Encyclopaedia Britannica containing volumes and volumes of information that quickly became outdated and which employed many many experts to compile the volumes.
Pink also goes on to say that when you include Autonomy, Mastery and Purpose in your work environment, "Across the board, productivity goes up, worker engagement goes up, worker satisfaction goes up, turnover goes down."
That's why I write the Weekly Thoughts.
How about you?
Why do you do what you do?
What things do you do, even if you don't get paid? Why?
If you're interested to learn more about "Drive" and motivation, especially if you lead a team, here's a link to an 18 minute Ted Talk by Dan Pink.