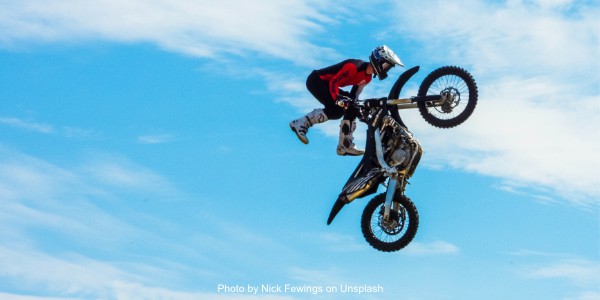 Each week there seems to be a theme that presents itself a number of times. I guess that's the universe making sure I get it.
This week, the theme was all about taking action and getting feedback in order to learn how to do it better.
Working with a long term client, I flew to Canberra to provide some training for their managers and sales reps.
Together we created the content for the program and delivered it as a pilot to ensure we had it right before rolling out across the company.
Remembering last week's thought – Plans are Useless but Planning is Essential – we had certainly planned for the training.
And now that the training has been delivered, it's easy to analyse what worked and what didn't work.
Little things like the start and finish times for the program could have been changed to suit the hours the team were used to working, rather than the hours I generally do for the leadership program.
Having the materials couriered ahead of time would have saved me some excess baggage fees with the 17kg of folders and books and resources that flew with me. (Thank God my bag didn't get lost or I would have been in a real pickle.)
It was only through delivering the material that I could determine the right amount of time to allow for different activities. The participants seemed to catch on to some concepts really quickly which means I can shorten the amount of time allowed for future participants. Other concepts that I thought would be completed fairly quickly actually took a lot longer because the participants were totally engaged in discussing how it applied to them.
It's not until you do something that you learn how to do it.
Another example; our makeup artist for The Powerful Marketing Video Event allowed 60-90 minutes per attendee. We were all pleasantly surprised to find we only needed 45-60 minutes. This feedback makes a huge difference when we are planning for future events and the number of people we can comfortably film to help them market their businesses.
And just yesterday I joined an exercise club. This morning I was quite anxious about using the equipment without having been trained. Again, it's not until you do something that you learn how to do it. Tomorrow will be easy!
Thinking about you and your business; how does this apply to you? What are some of the things that you might be procrastinating on because you think you have to figure it out first before taking action?
I encourage you to simply take action. In fact, one of the games we played demonstrated this concept beautifully. The instruction was "No thinking is required – only action". All the participants had to do was listen to the feedback. They received a clap for taking the right action and silence for the wrong action. No thinking was required.
What will you take action on this week? Are you open to the learning and the feedback?
The quickest way to learn is to do it.