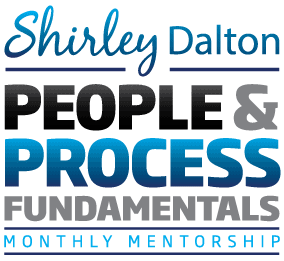 Monthly Mentorship Program
This is the monthly mentorship program for business owners who want an overview of Shirley's coaching knowledge in a group environment. This is perfect for small businesses and solopreneurs who want an introductory way to work with Shirley.
We cover important topics such as:
How to better lead your team when everyone seems to have different personalities
Learning to streamline systems in your business
Creating the business and life you dreamed of
How to stand up for yourself in front of your staff
How to have difficult conversations with your staff
And much more…
We'll tackle one topic per month. Shirley will host the call and go in-depth on each topic. You'll also have access to a Q&A session each month where Shirley will answer your biggest questions. If you can't make it to the call, that's not a problem: you'll receive recordings in your email in box so you can work at your own pace.
In addition, you'll get the support of the group in the private Facebook group.
Total Cost: $97/month
-OR-
Annual Membership: $970
If you'd like to know how this can work for you, click here to get your complimentary Business Action Planning session