Today we're speaking with Customer Experience Strategist, Jill Raff about the difference between treating customers as transactions, in other words focussing on them as a dollar value versus an interaction, where you are truly serving their needs. You'll learn Jill's 7 Ingredient Customer Experience Transformation process and understand why it is so important to develop a customer experience strategy and how this will help build your bottom line and free you from your business.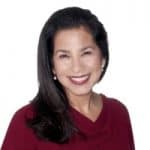 For 25 years, Jill Raff has been trained to the highest levels of world-class service delivery, both front-and back-of-house – where impeccable is mandatory as a graduate of Le Cordon Bleu, Paris, cooking within Michelin star and renown restaurants; Food Styling for cookbooks, Food and Wine, Godiva, and across major network morning shows.
Jill is so obsessed with delivering extraordinary customer service that she has created her proprietary '7 Ingredient Customer Experience Transformation' process. Recognising each company's unique needs, it formulates their customised roadmap for long-term happy employees and long-life loyal customers through Transforming Transactions Into Interactions™, so your customers become your marketing salesforce. Her formula has proven successful across industries as diverse as fashion design and real estate.
Jill's strength lies in creating freeing profitable solutions that enable your business to run harmoniously without the owner attached to it 24/7.