Generating sales requires you to successfully implement 3 key elements: branding, big picture marketing and talking about your product or service in a compelling way, aka sales conversations. Our guest this week, Bobby Chandiramani, Co-Founder at Explosive Growth Consulting has mastered all three and generously shares his top tips for integrating branding, marketing and sales in a holistic way to ensure you generate maximum sales for your business. This is critical information you won't want to miss.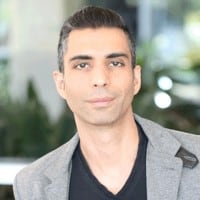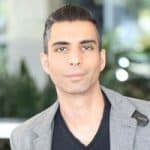 A visionary with uncanny marketing intuition, Bobby Chandiramani is a creative brand architect with a proven track record for generating spot-on brand development and compelling messaging that catalyzes growth. With expertise in brand building and marketing along with sales strategy coaching and consulting services, he helps businesses reach their highest potential, positioning them as leaders while fostering effective relationships to drive sales and sustain long-term success.
Utilizing input from his clients, Bobby organically studies organisations, their culture, and their product from the inside out, allowing for growth and expansion to unfold naturally in the marketplace. His mission is to ultimately discover the core vision of a company and manifest that vision by applying his unique instinct, clarity, and creativity—all with an eye toward the highest level of quality, taste, and stylistic sensibility.