A fascinating interview with author Dr Arthur Ciaramicoli, as he explains the negative effects of stress and how to reduce anxiety and increase resilience. A must watch episode if you lead or manage a team or experience high levels of stress and anxiety. You might be surprised at the role empathy can play to help you create the business and life you want.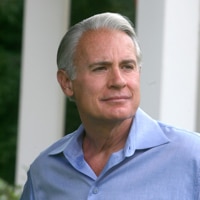 Arthur P. Ciaramicoli, Ed.D., Ph.D., is a licensed clinical psychologist who has been treating clients for more than 35 years. He is a member of the American Psychological Association and the Massachusetts Psychological Association.
Dr. Ciaramicoli is Co-Director of Integrated Success Solutions. He was formally the Chief Medical Officer of Soundmindz.org and is also in private practice. Dr. Ciaramicoli has been on the faculty of Harvard Medical School for several years, lecturer for the American Cancer Society, Chief Psychologist at Metrowest Medical Center, Director of Group Therapy programs, and director of the Metrowest Counseling Center and of the Alternative Medicine division of Metrowest Wellness Center in Framingham, Massachusetts.
Dr. Ciaramicoli has been conducting Leadership and Communication groups for over 25 years with executives as well as professional athletes, media personnel and others.