Join us this week as Peter Gilchrist, Growth Coach for Business busts the great motivational myth of business. Discover the 4 things every employee needs to perform well in their roles as well as the importance of being able to look at your business from an observer's point of view. Find out what it takes to get your business base right: without a strong base, your business won't perform as well as it could. In other words, unless you have everything else in place, your management team at the top won't succeed and the business won't last. What Peter shares this week is critical information for business owners, leaders and managers. Be sure to join us.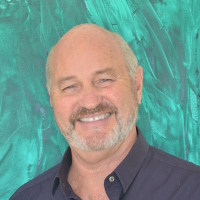 Peter Gilchrist coaches the best of the best agents and managers in the real estate industry. Over 20 years of working with these star performers has allowed him to learn and perfect models that work.
He is a no nonsense, down to earth speaker and coach who calls it like it is. His coaching and speaking are holistic. He believes the way to create growth on your business is to broaden your base in life and the rest comes easily.
In this session, he will share his coaching notes on how to take your business to the next level.