Entrepreneurs are by nature risk takers but according to Ted Thomas, when it comes to growing your wealth you have to take responsibility and do it with minimal risk. In this episode, Ted shares a 200 year old USA Government System that can now be accessed by investors all around the world. Recognized as America's authority on Tax Lien Certificates and Tax Deeds, Ted generously shares what this means, how the system works and how easy it can be to invest.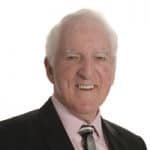 Ted Thomas, best-selling author and publisher, is best known as America's Tax Lien Certificate and Tax Deed Authority. Thomas has sat for more than 200 radio and TV interviews, most recently on ABC, CBS, NBC and Fox, and he has been recognised in Newsweek, USA Today and the Wall Street Journal.
Ted Thomas is the go-to guy when people want to discover how to invest in secure government certificates that pay 16% and 18%.
Ted Thomas' organisation is the single largest "Source" of Tax Lien & Deed Informational Products in the World.  As knowledge brokers, they provide financial solutions in many forms.
Ted's best selling Home Study Course titled "Quick Start to Buying Government Tax Lien Certificates & Tax Deeds" is considered the benchmark standard for the Tax Lien Certificate and Tax Deed industry. Thomas also conducts live tours of Tax Lien Certificate and Tax Deed auctions.