Are you currently living the best version of your life? Do you want more freedom, joy and impact? Have you designed that freedom and joy into your work and life? If not, then you need to listen to our guest today, Yasmin Nguyen. Fleeing Vietnam on a sinking boat at age 5, Yasmin spent the next forty years desperately trying to fit in until one day he'd had enough. He was done. Overworked, burnt out and sick from saying Yes to everyone and everything, Yasmin discovered the secret to business growth, happiness and health and today he's going to share that secret with you. It is possible to turn your life around and quickly by following Yasmin's practical, actionable and easy to implement strategies.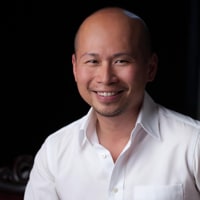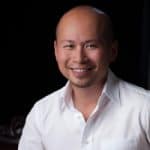 Yasmin Nguyen is the founder of Gratitude Inspired Living and the host of the Gratitude Hacks podcast.  He has been an entrepreneur for 17 years.
As a lifestyle coach and speaker, he helps business leaders in transition create space to figure out what's next in their career and life, so that they show up more joyful, confident, and connected with their purpose.
For leaders who already have a successful business, he helps them discover, design, and live a great life full of freedom, joy, and connection.
On the verge of complete burnout, Yasmin discovered a new way of living and working that healed his body, deepened his relationships, and grew his business.
He believes that when we intentionally create space for ourselves, through a Retirement Day Practice, we practice a good life.
Yasmin is committed to inspiring over 1 million acts of gratitude to grow magnificent relationships, businesses, and communities.